Dairy Research Foundation 2020 Symposium
The Dairy Research Foundation's 2020 Symposium will be FREE and LIVE ONLINE on 21 & 22 July, from 9am to 12pm each day.
Please click here to register.
There is no charge to register, however registration is essential so we can send you the links to view the symposium. A few days before the event, we will email you two links, one for each day of the symposium.
This year's theme is Dairy BUS.IN.ES.S: business, innovation, emerging science & society.
Tuesday 21 July, 9am to 12pm
Session 1: BUSINESS
Professor Bill Malcolm, Farm Economy, University of Melbourne
Sheena Carter, Dairy Farm Business Management Development Officer, NSW DPI
Justin Walsh, Dairy farmer, Nowra NSW
Panel Discussion
Session 2: SOCIETY
Richard Heath, Director, Australian Farm Institute
Professor Dan Weary,  Animal Welfare and Behaviour, University of British Columbia, Canada
Emily Neilson, Young Dairy Network, Hunter Valley NSW
Panel Discussion 
Wednesday 22 July, 9am to 12pm
Session 1: EMERGING SCIENCE
Professor Rupert Bruckmaier, Veterinary Physiologist, University of Bern, Switzerland
3 Emerging Scientists and Q&A
3 Emerging Scientists and Q&A
Session 2: INNOVATION
Dr Sabrina Lomax, Animal Behaviour and Technology expert, University of Sydney
Nick Bullock, Energy Efficiency Solutions, NSW
Dr Andrew Smith, Dairy Manager of Moxey Farms, Gooloogong, NSW
Panel Discussion
For further information, please contact Professor Yani Garcia or Lynne Gardner
2020 Sponsors
We would like to thank our sponsors for their valued support.
Sponsor of the whole symposium and Emerging Scientists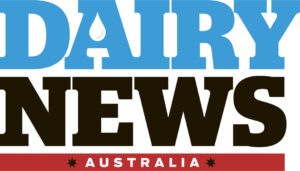 Sponsor of Session 1: BUSINESS on 21 July