Online 17 & 18 November 2021
The 2021 Dairy Symposium will be live online for the second year in a row. We can't meet face to face this year, but we can take advantage of the technology and just 'zoom it'.
With an outstanding attendance and positive feedback from last year, we are keeping the same 2-day format, from 9am to 12noon each day,
The dairy industry has endured all imaginable and unimaginable challenges over the last few years, but light is seen at the end of the tunnel. In general, most regions have benefitted from improved rainfall and the demand for milk and price have increased; a little bit of breathing space for the heavily hit Australian (and NSW in particular) dairy farmers.
For the NSW dairy industry there is also great news on the RD&E front, with the recent $16M co-investment by the NSW government, the DRF, private sector and industry organisations into the 5-year program Dairy UP (Unlocking Potential) launched in May 2021.
All these changes point into the same direction: a proactive, forward-looking dairy industry that believes and invests into its own future.
Thus as last year our focus was on "business", this year we just Zoom into Dairying for a deeper look into risk management, people in dairying, tools that may change future farming, and what RD&E is on the horizon.
Program overview
Day 1 – Wednesday 17 November 9.00am – 12.00noon
Session 1: Dairy UP (unlocking potential)
Session 2: De-risking future dairying
Day 2 – Thursday 18 November 9:00am – 12.00noon
Session 1: Farm teams: a world of perspectives
Session 2: Emerging Scientists
An interactive panel discussion will be held at the end of each session
Speakers include:
– Nollaig Heffernan, Independent Management Consultant
– Sheena Carter, Development Officer, NSW DPI
– Ian Lean, Managing Director, Scibus
– Nicola Shadbolt, Professor of Farm & AgriBusiness Management, Massey University NZ
– Niall Blair, Chair, Dairy UP
– Sharon Parrish, Dairy farmer NSW
– Ben James, CEO, Aurora Dairies Pty Ltd
Full program to be announced soon.
Registration is free
You only need to register once to watch both days.
A few days before the symposium, we will email two Zoom links to join online.
You will receive one Zoom link for Wednesday 17 November and another for Thursday 18 November.
2021 Sponsors
The Dairy Research Foundation is grateful for the sponsorship support of:
Main sponsor of the entire Symposium
Sponsor of the Emerging Scientists Competition

Sponsor of Session 1 on 18 November, Farm teams: a world of perspectives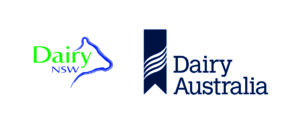 Emerging Scientists Program
This has been a highlight of every DRF Symposium! We showcase the research of a select few emerging dairy scientists in what we regard to be a unique professional development opportunity.
The feature event will be a presentation focusing on their dairy research project, the relevance to the Australian dairy industry and how the work may be integrated at a farm level. Each scientist will have five minutes to deliver their presentation followed by some time for questions and discussions.
The whole philosophy of the Foundation is to nurture emerging dairy scientists. If you are working on a project relevant to the Australian dairy industry, with the capacity to have a positive impact on dairy farm productivity and sustainability – then it is relevant to this event.
Expression of interest and abstracts are due by Sunday 10 October. This allows for the selection and organisation of speakers.
Applications should be submitted to sabrina.lomax@sydney.edu.au
Full details and the application form are available below.
2021 DRF emerging scientists program